No ad details found.

Listed:

March 12, 2009 8:48 am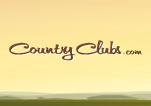 No ad details found.
Description
Come to Utah to Experience the Golfing Adventure of Your Life.
Imagine perching on a red rock ledge, high above a ribbon of fairway, and driving your ball at distant mountain peaks. That's just a small taste of golfing in Utah. Let CountryClubs.com can help you choose the perfect country club and gated golf community in this state.
No wonder that Utah has become the new hot spot for those who love the game. Golfing here is a wild adventure. And when you live here, you can experience four seasons of other fun adventures, including river rafting, skiing, biking, hiking, boating, and fishing and enjoying the spectacular wildlife wandering by – bighorn sheep, moose, mule deer, elk and bald eagles, to name a few. You'll find a national park around every bend in the road.
Live where you play — golf communities are everywhere
Park City, Heber City, and St. George are among the trendy places for private golf and real estate. TL Golf has named three Park City clubs to its list of top golf communities: Talister, Glenwild and Promontory. But before making a choice, check out Red Ledges, Hideout Canyon, The Ledges and Entrada at Snow Canyon.