About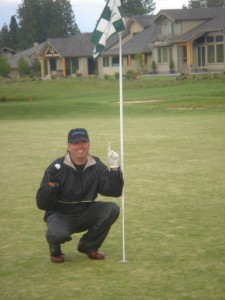 CountryClubs.com is a division of GeoBroker, LLC, a company that invests in and develops premium Internet properties.
CountryClubs.com was launched in early 2009 with the objective of providing country club membership and real estate information to consumers who are researching clubs and communities. For country clubs and golf communities, we offer listings on the Internet's premium address, CountryClubs.com. Click here to add your club or community to CountryClubs.com.
CountryClubs.com and GeoBroker, LLC were founded by Mark Powell. Prior to these endeavours Powell was the founder, CEO and Chairman of HouseValues, Inc. (renamed Market Leader), North America's leading provider of marketing services for residential real estate professionals. Founded in 1999 as a home based boot-strapped start-up HouseValues grew to become Washington States fastest growing company from 2000 to 2003. In 2002 Powell was named Ernst & Young Entrepreneur of the Year. The company was ranked #76 on the Inc. 500 list of fastest growing companies in 2004. In December 2004 HouseValues held it's IPO on the NASDAQ exchange under the symbol 'SOLD'.
Powell left HouseValues in 2004 and shortly thereafter left Seattle's rain and traffic for the beautiful, dry, desert climates of Bend, Oregon and Scottsdale, Arizona. He is a member of the Broken Top Club in Bend and Desert Mountain in Scottsdale. He has had one hole-in-one.