Listings for New Jersey Country Clubs (2)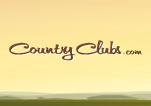 Category: New Jersey Country Clubs | Listed: May 15, 2009
The World's Greatest Golf Club? It's in New Jersey. For several years, the very private Pine Valley Golf Club in New Jersey, has been ranked by golf publications as the top golf course on the p...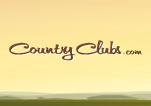 Category: New Jersey Country Clubs | Listed: May 13, 2009
Country clubs rich in history and tradition in Mercer County, N.J. Amid lush green hills and luxuriant trees, Mercer County, N.J., is the ideal setting for golf. Several private country clubs were ...
CountryClubs.com Articles
There are no blog articles yet.