No ad details found.

Listed:

May 13, 2009 9:17 am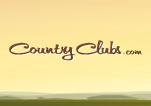 No ad details found.
Description
Cochecho Country Club – A traditional hidden gem near the coast in Dover, New Hampshire.
Among the great golf courses in the Seacoast area of New Hampshire is a historic retreat, much beloved for its classic layout. That private club, Cochecho Country Club in Dover, N.H., was founded in 1920 on farmland just minutes away from downtown Dover.
The club began with a six-hole course that was expanded and improved. A visionary Boston architect Wayne Stiles is responsible for many of the great lines of its early layout. Cochecho is a course that tests a golfer's ball striking ability. Each hole has its own personality, not only in its looks, but also in the types of the shots and length of club you will need to use.
The club offers swimming and tennis and year-round dining.
Other outstanding courses along the Seacoast in New Hampshire include Portsmouth Country Club in Greenland and Wentworth by the Sea in Rye.