No ad details found.

Listed:

March 12, 2009 8:38 am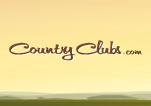 No ad details found.
Description
You're Never Far From a Tee Box in Maryland.
Maryland is a relatively small state in area, but it's rich in fairways. It has more than 200 courses, many of them private country clubs, surrounded by gated communities. Because the state is close to Washington, D.C., you'll find a number of prestigious clubs here.
Among them is Congressional Country Club, site of U.S. Opens and now home to the AT&T National. Congressional opened in the 1920s but has been renovated over the years. Presidents Taft, Wilson, Harding, Coolidge and Eisenhower have been members here. And then there's Columbia Country Club in Chevy Chase, now 100 years old and also exclusive.
If you're looking for a country club lifestyle just as elegant but not as high-profile, CountryClubs.com can help you choose the perfect membership and home.
Live where you play — country clubs and golf communities are everywhere
Among the newer private clubs is the TPC Potomac at Avenel Farm, home to a heavily wooded, gated community of beautiful homes, ranging from townhouses to grand manors. There's also GlenRiddle with a marina and two golf courses, one of them private, in horse country just across the bay from Ocean City.